melissa joan hart / trip to montreal
<11:19 p.m.>
i'm not doing so good. Hopefully I'll be going to New York on Friday for a little bit over a week. I need my mom, lots of hugs, the Hamptons, the Atlantic, good smells that aren't the festering garbage/rabbit smells i have become so accustomed to.
I feel really nauseous, my house has no hot water and i haven't taken a real bath or shower since I was in Montreal last weekend. Which was half awesome/ half shite. Davy hell bent on making me cry? Fuck that. The party was cool though. Leslie and I stayed until 6am, dancing away. My favorite shoes are beat to nothing- we kept pouring water on the floor to keep us slippin and slidin.
Tonight, I ordered some food from Vesuvio (not that great, but it's Canada) and watched some TV movie with Melissa Joan Hart. What's wrong with me?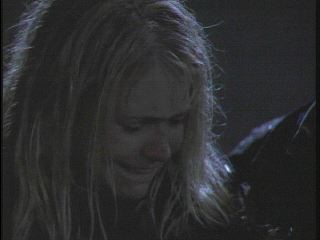 It was called 'Two Came Back'...made for ABC in 1997, plenty of stock footage slipped in, a recently sober mom, plenty of fights, bitchy girlfriends turned into humbled religious martyrs, death by madness, death by shark attack, and most importantly, lessons learned about the small joys of needing other people. Melissa, people who need people are the luckiest people of all!!!
Hollywood Squares is like the worst show.... I guess that's kind of like saying George W. Bush is not making a very good president though... is Duh.com taken? Hmmm... I think i should go to sleep. I'm a little bit melancholy.
0 comments so far


July 18 - 16 July 2007
Weekly recap. - 28 May 2007
That's Immaterial! - 25 May 2007
A Shalom to Arms! - 07 May 2007
YEAH RIGHT - 20 April 2007